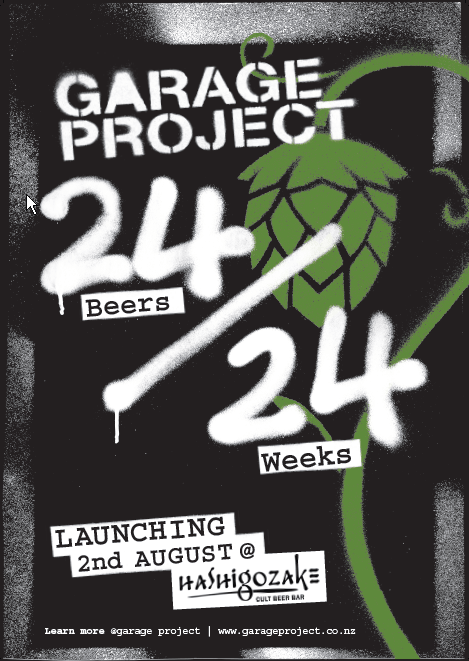 I was lucky enough to be invited to observe a morning's brewing at Garage Project.
The beers needed for the brewery's launch (August 2nd) and Beervana (August 5th/6th) are nearly ready, so on Sunday it was the first of a pair of pale ales using two new, experimental hops. The hop we used this day was the romantically named 97-77-09. Yum.
To someone who last brewed using nothing but kitchen pots and pans and a plastic fermenter it's eye-opening to see brewing being done on a homebrew-like scale, but using electronically controlled kettles, a heat exchanger, pumps and the like. And going by the samples of the still conditioning first batches, the benefits of the slick equipment are apparent.
Not that Pete and Jos have it all that easy. In the cavernous, unsealed, uninsulated former garage in darkest Aro Valley the ambient temperature inside was colder than that outside. Lack of heating aside though, the garage is clearly an ideal space for a brewery. We can but hope that the remaining bureaucratic obstacles (zoning, planning etc) that might restrict the guys' plans will be systematically dismantled as all the past ones have.